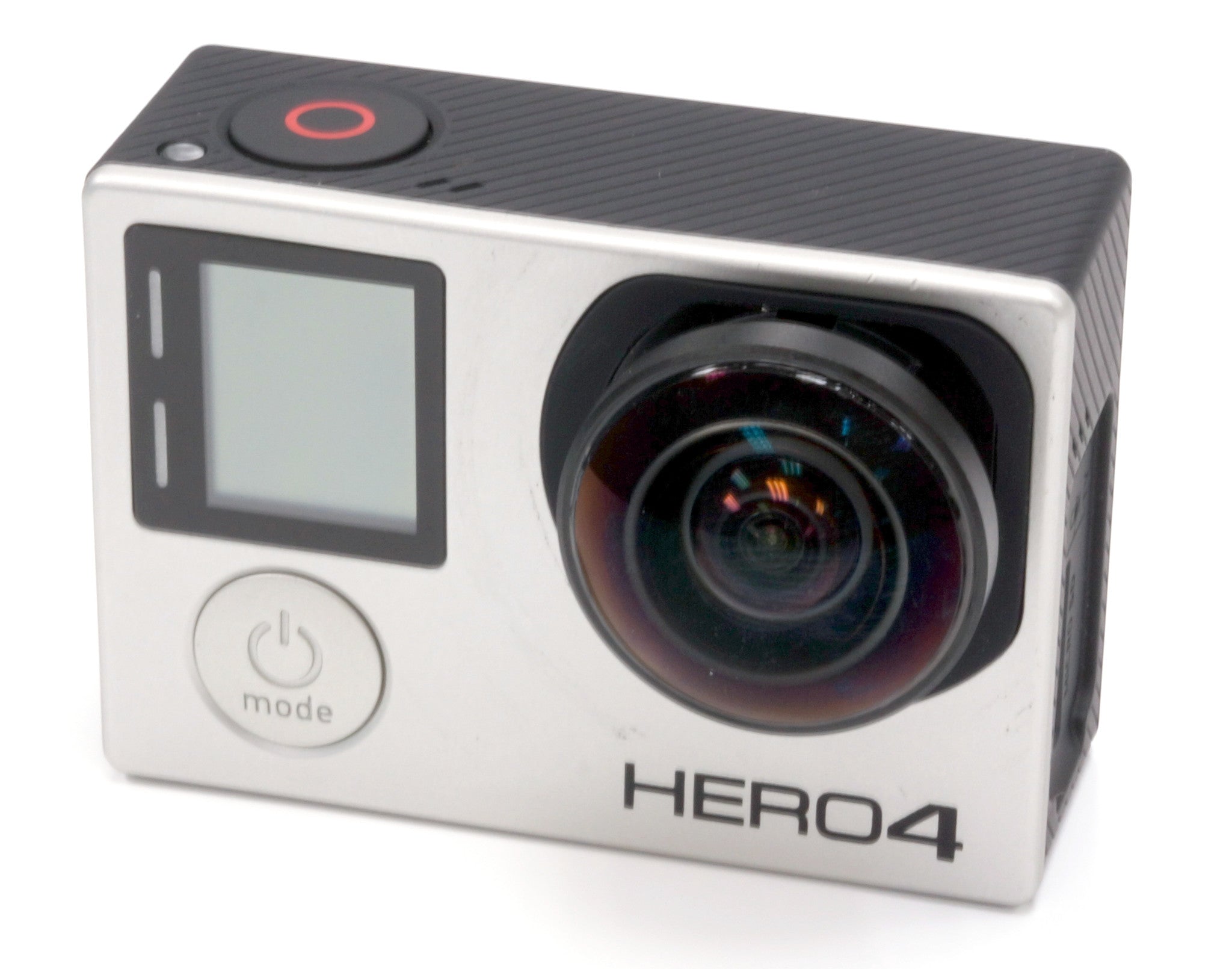 Meet the PeauPro, a bare-bones GoPro Hero 4 Black camera with a new all-glass 4K-sharp lens focused for infinity. By bare-bones we mean just that: a modified camera and none of the accessories you likely have a ton of already sitting in a box in your garage. You will get a battery and a USB cable for charging.
The PeauPro220 captures 220 degrees in the horizontal and vertical FOV. That's about 1.8x wider than the stock lens, yet allows you to capture the full sensor, whether in 4k or 12MP photo mode. No vignetting from the lens' iris or GoPro's software lens profile means you're able to capture in the same vivid detail as you would with the stock lens. You can still adjust the software settings to zoom in on your subject with Wide, Medium and Narrow modes if you desire.
This type of super-wide camera is typically mounted with other identical cameras to create 360 degree media. With the 220 degrees of FOV this lens only requires a minimum of 2 cameras for mono and 4 cameras for stereo 3D. You can further add more cameras to improve image overlap and attach closer to your mount. We also sell mounts to hold the PeauPro220 in various 360 degree spherical setups HERE, and the software to stitch the media together HERE.
PLEASE NOTE: This camera does not fit in the GoPro Hero waterproof case.
Here's What You Get:
GoPro Hero 4 Black

 Camera - Refurbished Camera

Installed and Focused 

1.21mm f/2.0 220d HFOV 16MP (No Distortion) Lens

Original GoPro Lens Profile (Software) Removed For Perfect Color Reproduction (

No Pink Vignette

)

Battery (Generic) and USB Micro 

Charging

 Cable

 
Lens Cap for 1.21mm Lens
30 Day Warranty from Peau Productions
Here's What You Don't Get:
(Underwater shots captured using Kolor 
Abyss Rig)
Example 4k 16:9 GoPro Video Frame:
Example 2.7k 16:9 GoPro Video Frame:
Example 2.7k 4:3 GoPro Video Frame: