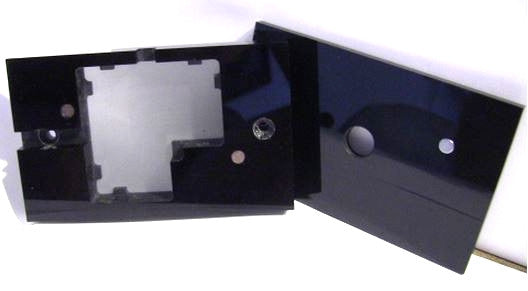 Professional Camera Housing PS Eye (m12)
This is a custom housing for the Playstation 3 Eye Camera.
It consists of two pieces, the base and the lid.
The camera board lies in the CNC-cut hole in the acrylic base.
The magnetic lid easily snaps on and stays in place. There is a hole for the m12 lens to stick out.
The camera can be situated in two positions so that you can mount the housing both horizontally and vertically to better work for your custom setups.
The case has two holes which are average hole size and can accommodate machine screws, wood screws, etc.
CLICK HERE for more pictures of the Custom Housing m12 Camera.
What you get:
The custom housing
What you don't get:
A camera
Dimensions:
5" x 3" x 1" (L x W x H)
Made of non-transparent, glossy, piano black acrylic.