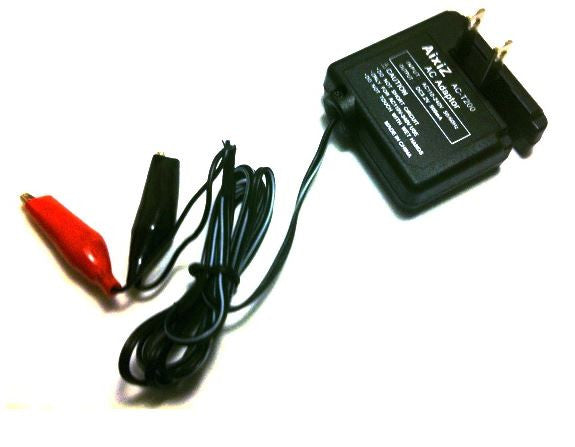 Laser Power Adapter 110-240VAC- 3.2VDC
This adapter can power the Aixiz lasers. Each laser draws at most 30mA of current, so you can safely power up to about 16 individual lasers (16 x 30mA = 480mA).
It has a 2 prong (non-ground) USA plug, and alligator clips to attach to the lasers. You can cut the clips off and solder to your laser circuit if needed.
Purchase a
USA to Euro Power Supply Adapter
to use this power supply on Europe power outlets/sockets.
Specifications:
Voltage Input: 110-240VAC
Voltage Output: 3.2VDC
Max Current: 500mA
Frequency: 50/60Hz