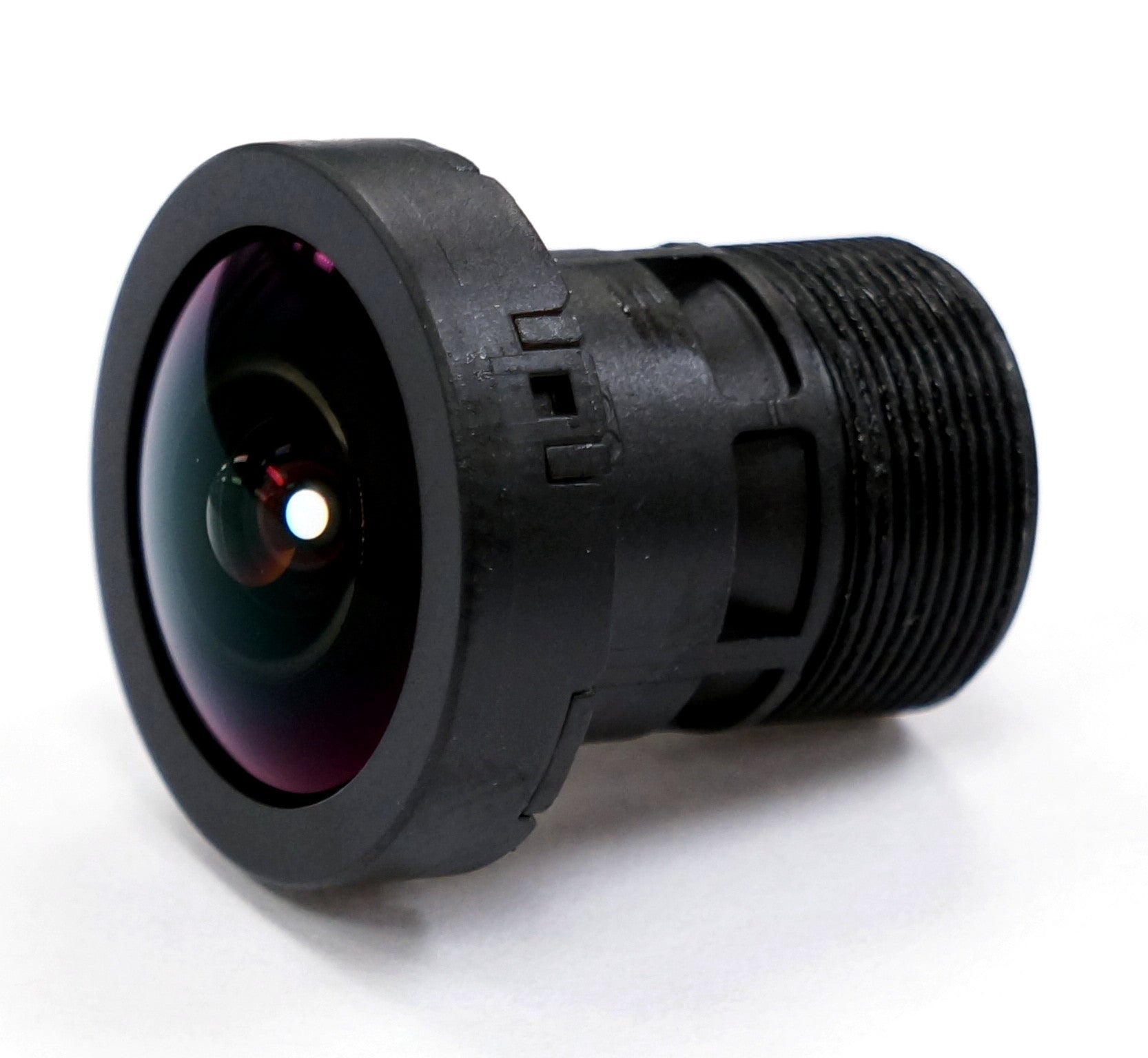 This is an original GoPro® HERO® 4 or 3+ Black lens (same lens in both cameras) professionally removed by our company. Outer black plastic ring around last lens element guaranteed 100% intact, though there may be slight blemishes that will not affect optical performance. Looking for this lens already glued to lens mount and perfectly focused? See this item.

Don't have a HERO® 4 or 3+ Black or Silver camera and want a new original lens for your Hero 3 Black, HERO® 3 Silver or Hero 3 White camera? Simply purchase our original GoPro® HERO® 4 & 3+ Black Lens Mount and install both it and this lens for high quality 12MP sharpness.
When you change the lens on the GoPro® HERO® cameras we recommend having us remove the stock lens profile software so the colors are natural (and not tinted pink around the edges). All example media shown has this lens profile removed from the camera.
Don't want to worry about sending your camera in to be modified? We sell new cameras with this lens installed HERE.
| | |
| --- | --- |
| Model Number | GP29228S |
| | 2.92mm |
| 35mm Equivalent | 16.21mm |
| Fish-eye Distortion | YES |
| Black Vignetting | NO |
| Weight (Stock Lens = 5.5g) | 5.50g |
| Horizontal Field of View (HFOV) | 123° |
| Aperture (f Stop) | 2.80 |
| Back Focal Length (BFL) | N/A |
| Installed Filter | Daylight (IR-Cut) |
| Native Camera Sensor Support | 1/2.3" |
| Native Megapixel Support | 12MP |
| Thread Material | Metal |
| Optics Material | Glass |
| Works on Following Cameras | HERO® 4 Black, HERO® 4 Silver, HERO® 3/3+ Black, HERO® 3/3+ Silver, Ribcage Modified GoPro® HERO®, DJI Phantom 2 Vision |
| Case Mod Needed? | NO |
| Dust Ring Included? | NO |
Works With These Cameras: