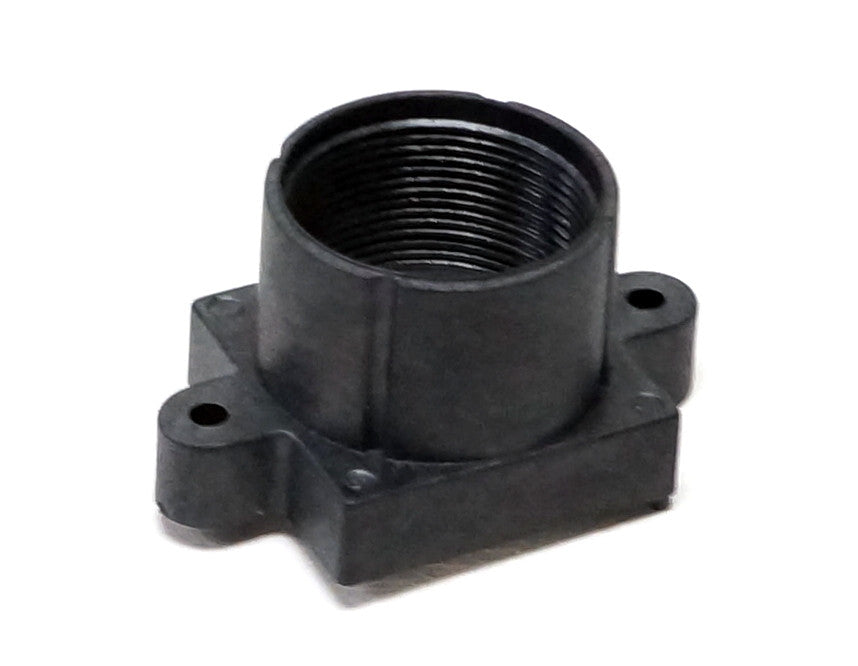 Yuneec Typhoon Camera Extended Threaded Lens Mount
This lens mount works in the Yuneec Typhoon Q500 and H CGO3/CGO3+ cameras and provides additional threads compared to the original grey semi-threaded lens mount. Recent reports have been that Yuneec has switched to a non-threaded black lens mount. This new mount replaces both mounts and allows you to easily thread in any m12 lens.
After removing the lens mount screws you have to break the glue that connects it to the sensor board. We've tried various methods to do this but the best method we've found is using a chiseled-tip soldering iron to create indents in the corners of the mount that you can then get a flat blade under to provide leverage to pop the mount off.
Photos Showing the "BAD" Typhoon H Black Lens Mount With No Threads to Mount a New Lens: