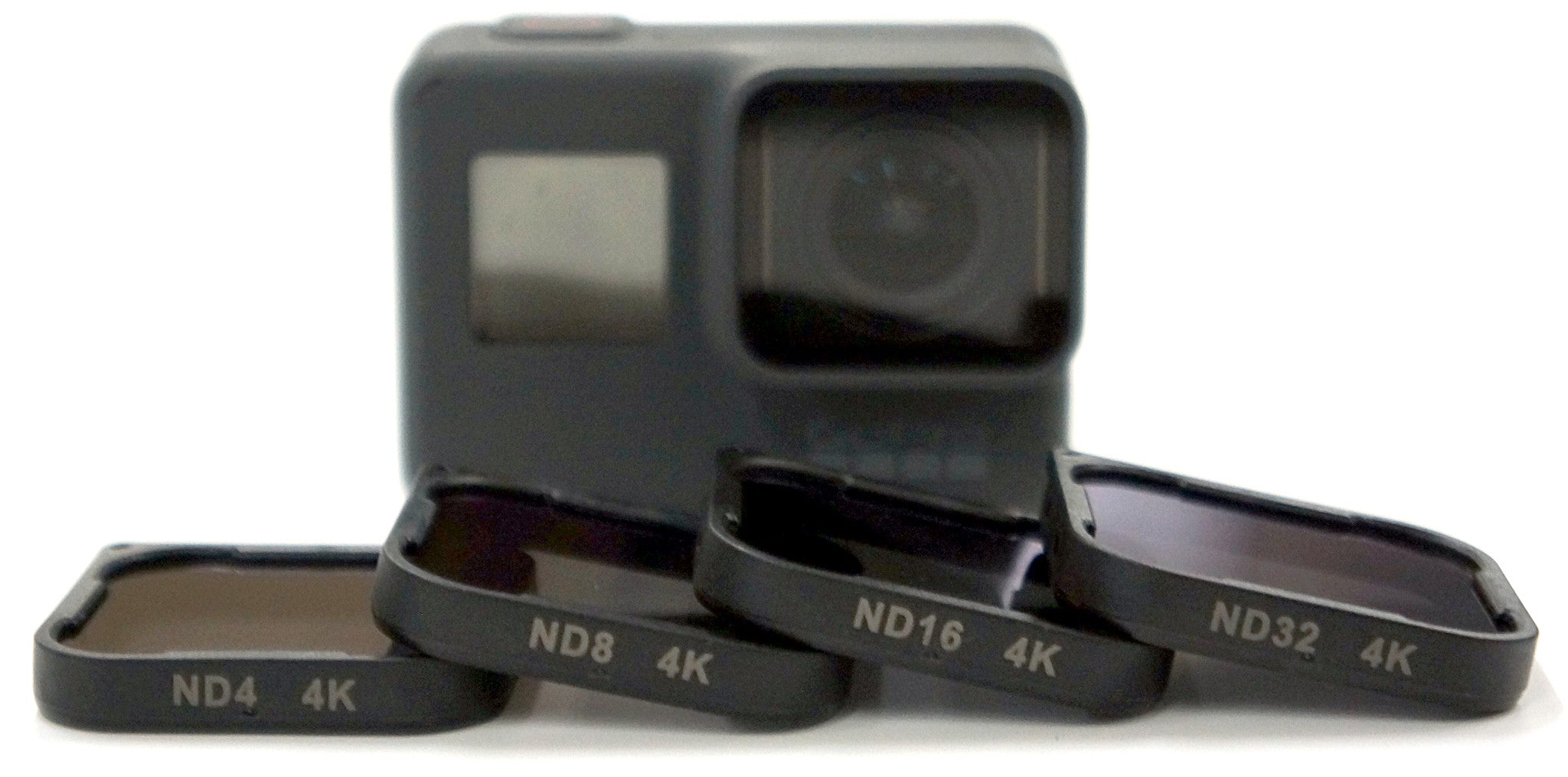 GoPro® HERO® 7/6/5 Professional Filter Pack
For use both above and below water, this is the ultimate professional GoPro® HERO® 7/6/5 filter pack. Super light-weight plastic mounts and durable glass filters means you'll get superior filtering and won't need to balance your gimbal. All filters have our 16 layer double-sided coating (better than PolarPro Cinema Series) which both repels liquids and provides consistent light transmission across the spectrum. Each filter provides a snug snap-locking fit around the GoPro® HERO® 7/6/5 front glass lens protector and comes in its own plastic zip-lock bag. The convenient velcro carrying case makes transportation and locating the desired filter easy. Small holes located on the side of the filter allows water to pass between the filter and the glass lens protector allowing use underwater.
Filters will work when camera is used on Karma Grip and Karma Drone.
Specifications:
Filter Weight: 3.37g
Pack Contains:
(1) ND4 Filter
(1) ND8 Filter
(1) ND16 Filter
(1) ND32 Filter