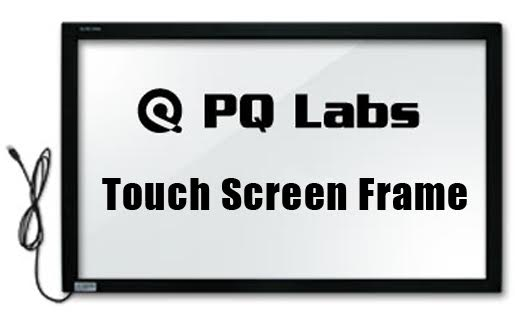 PQ Labs Custom Touch Frame
Need to purchase a PQ Labs Touch Frame that is not one of the standard screen sizes? Perhaps you need to use a single touch frame with multiple screens such as a video wall setup? Or you want to go around a projected image larger than 103"? Or maybe you have a screen that just isn't as standard as PQ Labs product offering allows?
You will need to calculate the total diagonal image area the touch frame will cover, as the pricing is based off of the rounded-up diagonal measurement. Please enter in your image area measurements to automatically calculate the diagonal size. If you're using multiple screens, you'll need to add also the inner shared bezels between the screens. 
Please use PQ Labs' Custom Touch Frame mechanical drawing site HERE to generate the diagonal measurement that the touch frame will be made in. Our diagonal measurements on this page may differ slightly from their site. If the site displays an error please Contact Us for the mechanical drawing.
Shipping for custom touch frames will be automatically added to your order during checkout.
Shipping prices are USA: $170 and International: $200.