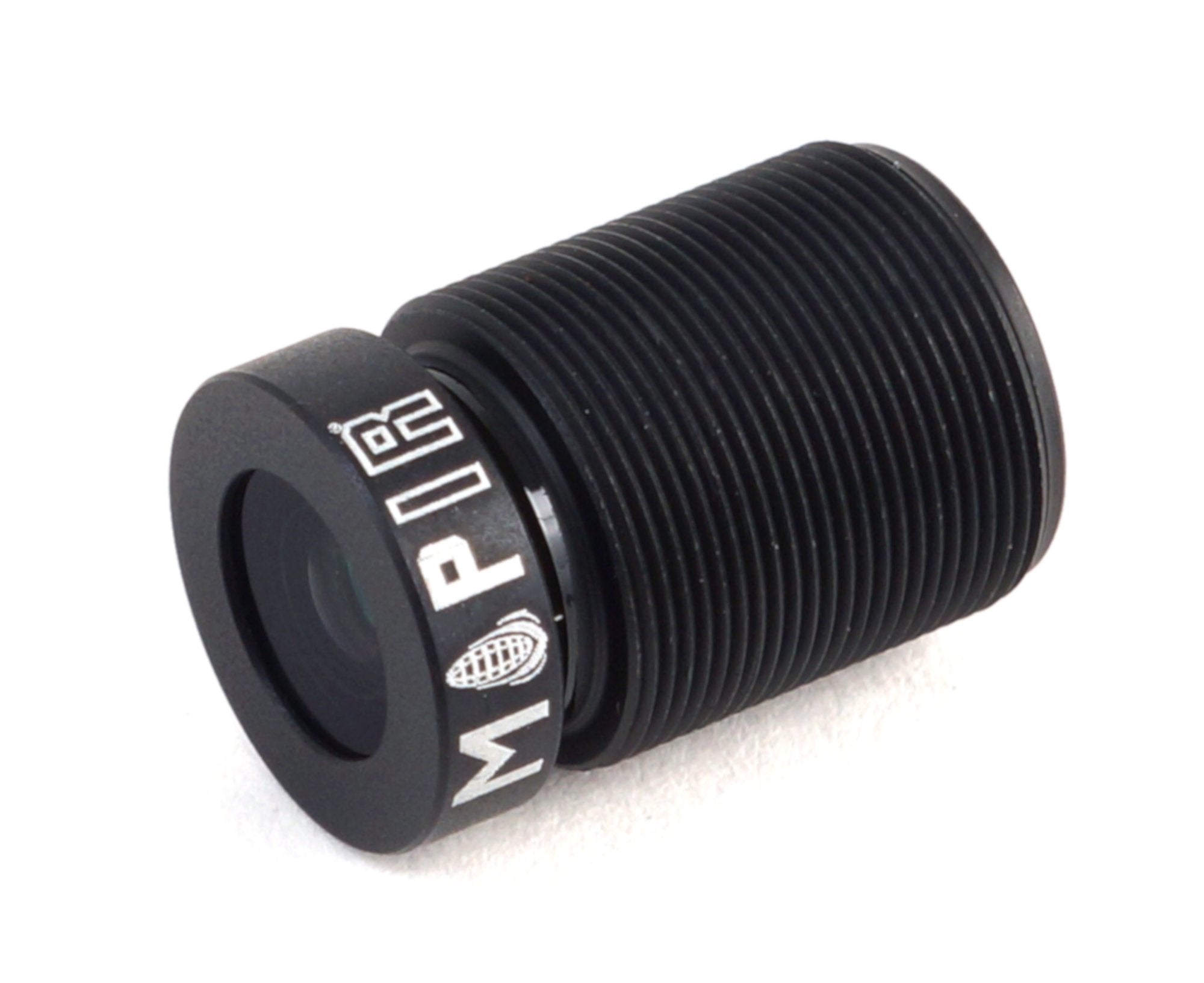 8.25mm f/3.0 41d HFOV 16MP
(No Distortion)(NDVI Red+NIR)
Summary
Specifications
Example Media




The 8.25mm is our newest 4K lens for compact m12 mount cameras such as the GoPro® HERO® 4/3+/3, DJI X3, Phantom 4/3/2 Vision (Plus+), and Yuneec CGO3+ & CGO3. With its 41 degree HFOV 16MP sharp 7 glass non-fisheye optics this lens captures the entire image sensor in perfect edge-to-edge sharpness (see example media below). Its 47mm (35mm equivalent) fixed focal point provides more than a 2X ZOOM compared to the stock DJI and Yuneec camera field of view.

No fisheye/barrel distortion means objects are naturally straight and just as your eyes see the world. While auto camera mode performs very well on cameras such as the Yuneec CGO3+ even with the 44 degree narrower FOV (2x zoom!), we recommend keeping shutter speeds at 1/500s or slower to reduce jello from the rolling shutter during full sun shooting. If the slower shutter speeds are too bright you can add our ND filters (HERE) to stop down the light.

When installing into the Yuneec Typhoon CGO3/CGO3+ cameras you will need to also purchase a new lens mount (HERE) if you have the black color stock lens mount. If you have the grey one then you can use the grey mount already in your camera. We also sell modified CGO3+ cameras (HERE) with the 8.25mm professionally installed and focused if performing the install seems too daunting of a task.

The 8.25mm lens works great when installed into a GoPro® HERO® 4/3+/3 and does not need a new lens mount to focus properly. Due to its small size it also does not stick out from the camera when focused thus allowing the use of the waterproof housing with the standard backdoor. Since the FOV of the 8.25mm is very narrow (3x zoom compared to stock lens) it is not recommended to be used on mounts that may transfer vibrations to it. This means that on mounts such as a 3DR SOLO drone you will not be able to use video mode with good results due to the noticeable rolling shutter issue. Photo capture, especially for surveying and panoramas is perfectly fine though if vibrations are minimized.

When installed into the Sony and Yi action cameras you can also use the waterproof housing when the 8.25mm lens is installed.

When you change the lens on the GoPro® HERO® cameras we recommend having us remove the stock lens profile software so the colors are natural (and not tinted pink around the edges). All GoPro example media shown has this lens profile removed from the camera.
Don't want to worry about sending your GoPro® HERO® camera in to be modified? We sell new cameras with this lens installed HERE.

| | |
| --- | --- |
| Model Number | GP82530 |
| Focal Length | 8.25mm |
| 35mm Equivalent (on 1/2.3" sensor) | 47.0mm |
| Fisheye/Barrel Distortion | NO |
| Black Vignetting | NO |
| Weight | 4.24g |
| Angle of View (V*H*D) | 32 x 41x 51 degrees |
| Aperture (f Stop) | 3.0 |
| Back Focal Length (BFL) | 4.65mm |
| Dimensions (Diameter x Length) | 12.00 x 15.34mm |
| Native Camera Sensor Support | 1/2.3" |
| Native Megapixel Support | 16MP |
| Thread Material | Metal |
| Optics Material | Glass - 7 Elements |
| Dust Ring Included? | Yes (DR_A + DR_B) |

 




Example 8.25mm Phantom 4 Media:

Download sample "raw color" DNG+JPG photos - CLICK HERE

 

 

View interactive point cloud of above model HERE

Example 8.25mm GoPro® Media:

Example 8.25mm Yuneec Typhoon H Media:

Download sample "raw color" DNG photos HERE.