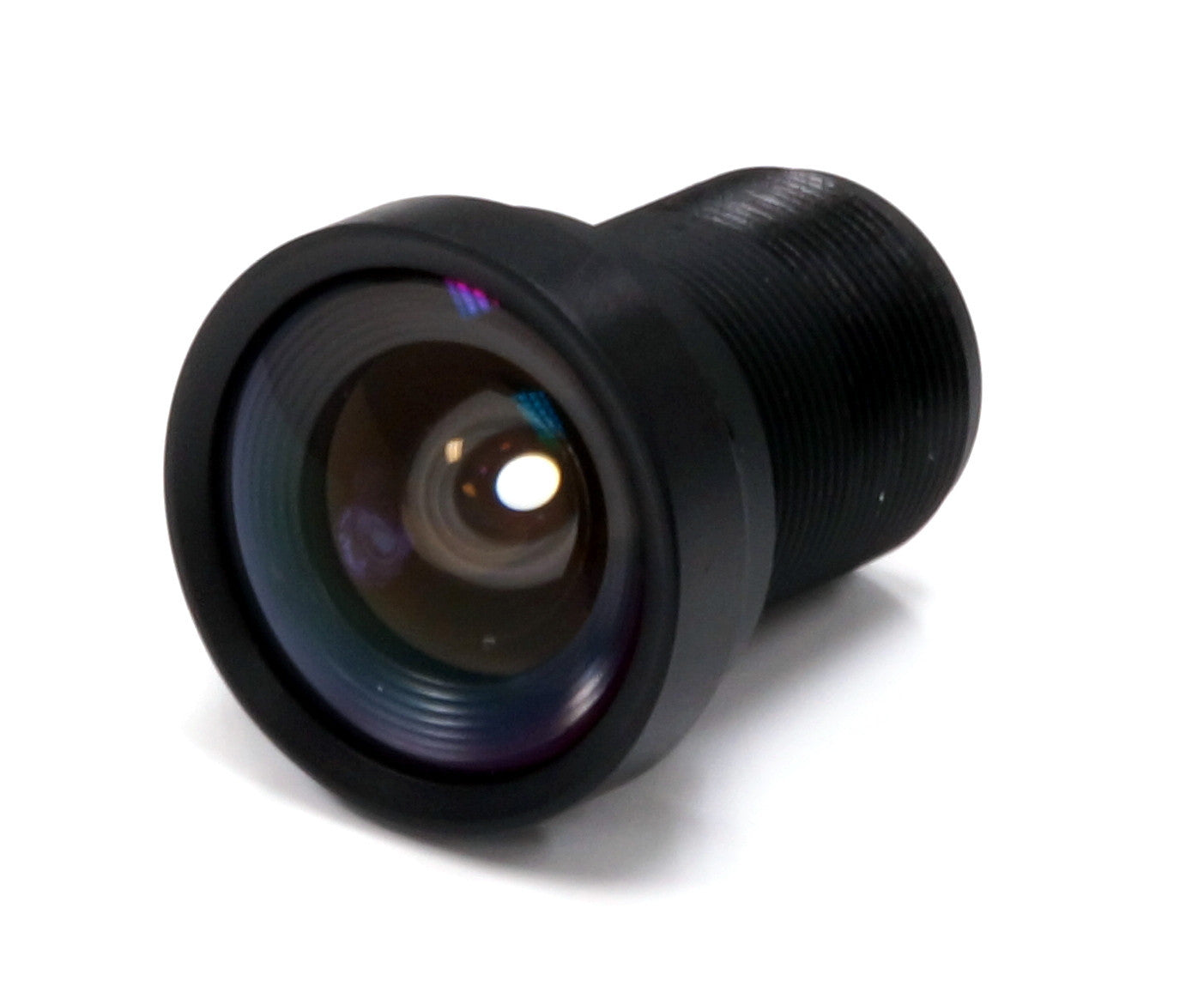 3.97mm f/2.8 82d HFOV 16MP (No Distortion)(No Filter)
The 3.97mm is our newest 4K lens designed for the GoPro® HERO® camera line. With its 16MP sharp 8 glass non-fisheye optics this lens captures the GoPro® HERO® 4, Hero 3+ and Hero 3 model's 12MP photos and up to 4k (8.4MP) video.
After removing the stock lens the 3.97mm threads in easily. No need to change to a different lens mount and all GoPro® accessories that mount around the plastic black lens surround are supported. No gap is present between the lens and the black GoPro® lens surround as the 3.97mm lens spans the entire cavity.
No fisheye/barrel distortion means objects are naturally straight and just as your eyes see the world. Mounting to a UAV? You'll be glad to know that's exactly where we mounted this lens the most as we were tweaking its production. See the videos below for examples mounted to the 3DR SOLO.
With the same f-stop as the stock lens the GoPro® software will never know the lens has been changed. Light levels will be handled as normal and depth of field will be very similar.
With it being over 40 degrees narrower than the stock GoPro® lens and 8 degrees narrower than the DJI Inspire and Phantom 3 cameras, this lens brings your subjects closer without being too zoomed in to introduce unwanted image jitter.
If you've thought of changing the lens on your camera but were never happy with the way the lenses on the market handled lens flare, you'll be glad to know that was a major concern of ours during development. We went through many iterations to reduce any "bad", concentrated flare spots and left only minimal cinematic flare. See the "Sunset at Scripps Pier" video below for an example.
When you change the lens on the GoPro® HERO® cameras we recommend having us remove the stock lens profile software so the colors are natural (and not tinted pink around the edges). All example media shown has this lens profile removed from the camera.
Don't want to worry about sending you camera in to be modified? We sell new cameras with this lens installed HERE.
| | |
| --- | --- |
| Model Number | GP39728 |
| Focal Length | 3.97mm |
| 35mm Equivalent | 22.63mm |
| Fish-eye Distortion | NO |
| Black Vignetting | NO |
| Weight (Stock Lens = 5.5g) | 15g |
| Angle of View (V*H*D) | 65 x 82 x 92 degrees |
| Aperture (f Stop) | 2.8 |
| Back Focal Length (BFL) | 4.65mm |
| Dimensions (Diameter x Length) | 17.40 x 22.48mm |
| Native Camera Sensor Support | 1/2.3" |
| Native Megapixel Support | 16MP |
| Thread Material | Metal |
| Optics Material | Glass |
| Fits in GoPro Waterproof Case? | Yes (Pressure on Lens Will Cause it to Shift Focus, So Use Extended Backdoor) |
| Case Mod Needed? | No (But Puts Less Pressure on Lens) |
| Dust Ring Included? | Yes (DR_A + DR_B) |
Works With These Cameras:
Example 3.97mm Media: