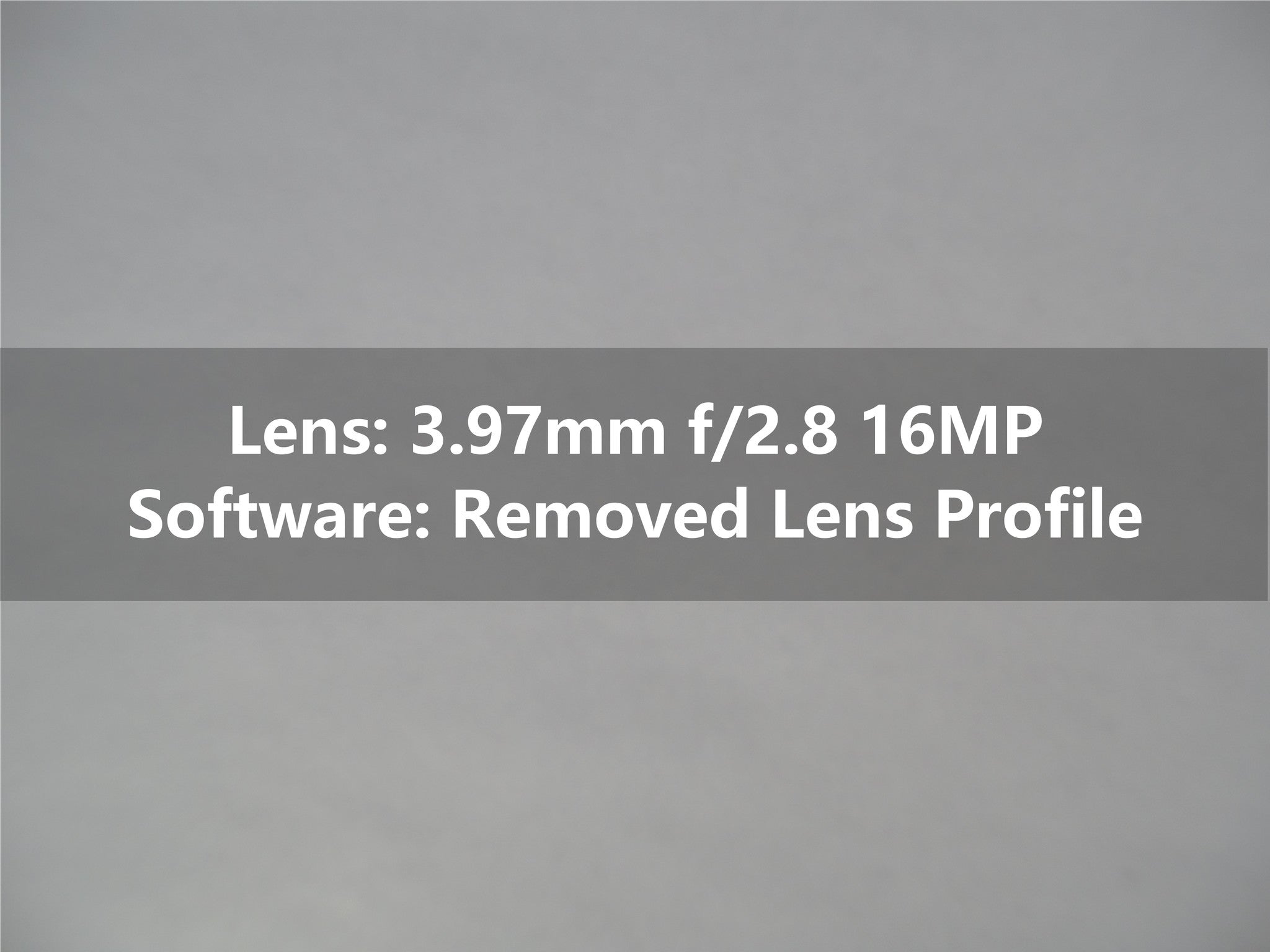 This service only works on GoPro® HERO® 5 Black & HERO® 4 Black and Silver cameras.
Lens profile removal is not required for HERO® 7/6 Black cameras.
GoPro applies a custom software lens profile for their stock lens which adjusts the white balance to correct for the super wide angle lens color-shifting the light at the lens edge. On the stock lens, without the lens correction the corners would be slightly blue/green (see below). With their lens correction, the stock lens color looks well balanced. When we install a new lens into the camera the lens profile is still being applied which tints the corners a pink hue (pink is opposite blue/green). If you were to modify the camera yourself or purchase a modified one from a company besides ours, your media will have this pink corner tinting. By removing the lens profile we can return the color back to what it should be when using a non-stock lens. This service is all done through software, there will be no hardware modification done to your camera (unless you're paying for another service such as changing the lens).
This is our remote service option which comes in the form of a downloadable program. Your camera's serial number (enter above) is used as the license key. You can find the serial number inside the battery compartment on your camera. Please purchase multiple of this item for each camera you want to modify, entering in your serial number each time. 
Removing the lens profile is unaffected by future camera firmware updates. You can use the application to backup and restore your profile if you wish. The original lens profile is backed up on your camera's internal memory and will be removed if you ever do a factory reset, upgracde the firmware or reset all the settings on the camera.
Program Requirements:
Windows 7+ or Mac OS 10.6+ OS Computer

An internet connection (wired or wireless)

A USB port on your computer

A micro-SD memory card reader on your computer (either built-in or USB) with 300mb free space
You will receive a download link to the program after your order payment has been verified. This can take up to 24 hours so please be patient.
When you launch the program you will be asked to enter you camera's serial number. The program will verify your payment has been approved based on your serial number. The program will check your camera's serial number to make sure the entered serial is the one on your camera.
This exclusive Peau Productions service is FREE of charge for all new GoPro® HERO® 5 & 4 cameras we sell.